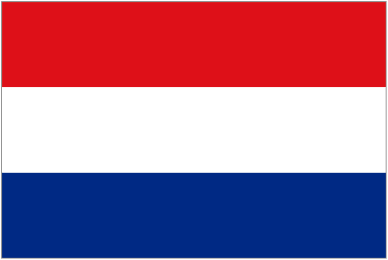 NETHERLANDS
NAK, the Dutch General Inspection Service for Agricultural Seed and Seed Potatoes, has been appointed by the Minister of Economic Affairs, Agriculture and Innovation to perform the official seed inspection and seed certification in The Netherlands. NAK also carries out phytosanitary inspections and issues the plant passport as well as phytosanitary certificates.
Finally NAK is responsible for drafting the inspection and certification regulations. These regulations are published in the 'Keuringsreglement' and 'Aanwijzingen' which can be found on the website of NAK (under 'Publikaties') www.nak.nl.
Naktuinbouw (Netherlands Inspection Service for Horticulture) promotes and monitors the quality of produce, processes and chains in horticulture. The main focus is on propagating material, of national and international origin. Naktuinbouw is an Autonomous Public Authority regulated by the Ministry of Economic Affairs.
In the obligatory inspection system Naktuinbouw applies the prescribed European directives and legislation for propagation material for floricultural, arboricultural and vegetable crops. www.naktuinbouw.nl.
Naktuinbouw is the only organisation in the Netherlands authorised to assess varieties of floricultural, arboricultural and vegetable crops for distinctness, uniformity and stability (DUS).
Organisation
NAK


Naktuinbouw
Address
NAK
Randweg 14
P.O. Box 1115
8300 BC Emmeloord
The Netherlands

Naktuinbouw
Sotaweg 22, 2371 GD Roelofarendsveen, The Netherlands
P.O. Box 40, 2370 AA Roelofarendsveen, The Netherlands

Phone
+ 31 (0) 527 63 54 00
Fax
+ 31 (0) 527 63 54 11
Website
Head (name)
Eric Casteleijn (NAK) / Ron Bleijswijk (naktuinbouw)
Email
ecasteleijn@nak.nl / R.bleijswijk@naktuinbouw.nl
Head (phone)
00.31.527.635490 (NAK)
Other contacts